About Granny's Country Store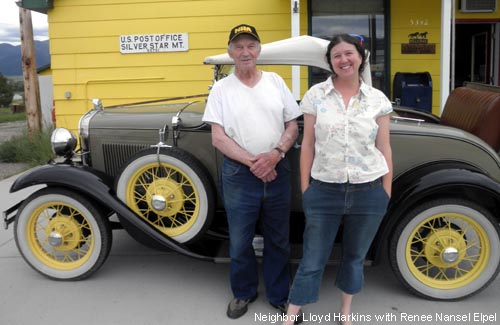 About Granny's
Granny's Country Store has evolved over the last century from a local general store, post office, grocery, and telephone switchboard; to a small town bookstore, grocery and post office. We bought Granny's Country Store in 2003. We liked the idea of having the post office and bookstore in the same building, so we could more easily pack and ship our orders. We continue to serve our local customers by providing staple groceries, a post office, and books. It's a place to meet and catch up on the local news or tell stories of days gone by. The grocery store and post office have been together since the earliest days of Silver Star's history in the 1860's, and in the same location since the 1920's.

We serve our national and international customers with our web store, offering a wide selection of books, tools, and videos intended to inspire and educate. We offer books and videos about wilderness skills, nature field guides, and native culture in order to reconnect people with the natural world. We offer titles about alternative construction, green energy, permaculture, and homesteading in order to improve our world and offer solutions to modern problems. We choose titles that inspire and celebrate the natural world and human potential. We also carry many titles that are produced and published by independent people and are difficult to locate elsewhere.

Enjoy looking around our web store or come visit us in Silver Star and meet some of the locals. We hope to continue serving and adapting to the needs of our small community for years to come. And we hope to serve our greater world community with ideas and resources that will help make a more sustainable future.